12 months certification, or 1,920 working hours. With 960 hours in natural building and 960 hours in conventional building.
Prerequisites: The apprenticeship program equal to 1,440 hours, with at least 720 hours in natural building and 720 hours in conventional building.
The applicant will need to know how to use the following tools: power drills, skill saw, saws-all, table saw, chalk line, plumb bob, level, chain saw, a hammer, and a nail gun. They need to know how to square a building, find the circumference and the area of circle a circular structure, and understand the fundamentals of constructing a building. A basic understanding of job site safety guidelines is expected.
Total cost for the Journeyman program is $300 a month. Does not include food or accommodations. Total cost is $3,600. A $1,000 none refundable deposit will be due after you have been accepted into the program to hold your spot for up to one year. The remaining balance of $2,600 will be due after the 30 day trial period from the start of the semester. After the 30 days the total tuition is non-refundable. Participants can be expelled from the program with no refunds. Please read the "before you apply" page to assure our program is a right fit for you. A payment plan is available with the $1,000 deposit when accepted to the program, and monthly payments $220 a month for the 12 months of the program.
If participants are accepted into the Journeyman program, they will start at $15 an hour, with the possibility to increase up to $20 an hour, depending on their skill level and work ethic.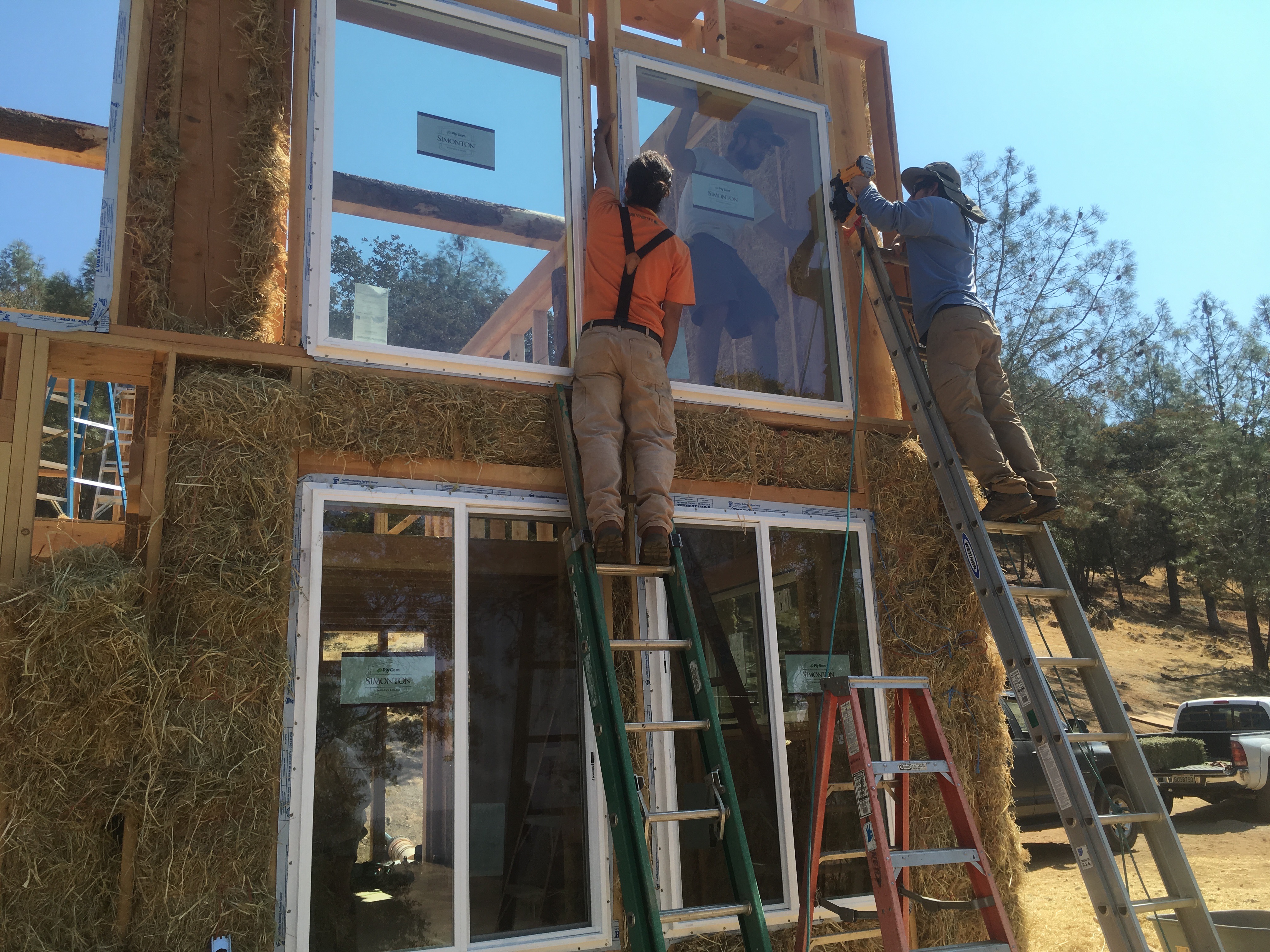 Accommodations and Food: Participants are responsible for finding their own accommodations and food during their stay in the program. Their may be camping available on the land where we are building, but this is case by case, and totally dependent on the clients.
Other Prerequisites: 18 years of age, in good health, with health insurance. Be able to pass a drug test. Be willing to refrain from drug use and drinking alcohol while at work.
Description: As a Journeyman in training, the participant will work directly under a Foreman and the General Contractor, developing all the skills needed to build a home from beginning to end. As a Journeyman in training the participants will need to be involved in multiple fields of construction. They will work with the foundation crew, the carpenters, the plumber, the electrician, the plaster crew, the roofers, and with the Master Natural Builder. At the end of the Journeyman Certification process, the participant will be expected to take a written test, and oral exam, and demonstrate a basic understanding of every step to complete the construction of a dwelling. After receiving the certification as a Journeyman, the graduate should expect to receive a pay rate between $15 to $20 an hour, depending on how self sufficient they are.
Participants in this program will receive hands on experience in:
* Rubble trench foundation
* Concrete and natural stem wall foundations
* Cob making and cob bond beam forming
* Plaster making and leveling walls
* Bale-Cob walls systems
* Material management
* Site management
* Basics in tool use and maintenance
* Permaculture principles
* Round wood timber framing
* Falling trees and forest management
* Roof design and construction
* Finish natural plastering and earthen floors
* Basic plumbing and electrical, including grey water and solar power.
For more information please contact us at:
info@naturalbuildingtocode.com or call 530-277-8127