Each project is custom and will require an extensive budgeting analysis to generate accurate cost estimates based on specific project design. In general, the cost for a shell, not including finishes, ranges from $104 sq. ft. for none permitted building (none habitable) under 140 sq. ft to $234 per sq. ft. for permitted custom homes.
The estimate of $234 per square foot does not include finishes like light fixtures, plumbing fixtures, cabinets, countertops, flooring, tile, windows, roofing, roofing insulation, or finish plastering. It also does not include engineering, blueprints, site plans, septic, PG&E or solar, earthworks, county fees, or fire sprinkler engineering and installation.
It is to hard to estimate on a per square foot price and include these items. Clients can choose inexpensive products or high-end products, different plans require different engineering and energy calc's, fire sprinklers will depend on the design of the house, and different sites require more or fewer earthworks. Estimating for septic, PG&E, or solar, is almost impossible on a per square foot price.
The $234 price per square foot covers the following items: Rubble trench foundation, concrete stem wall or slab, framing the house, framing and sheathing the roof, rough electrical, rough plumbing, straw bale, and cob infill, leveling coat, interior wall infill, and scratch coat plaster for the exterior and interior.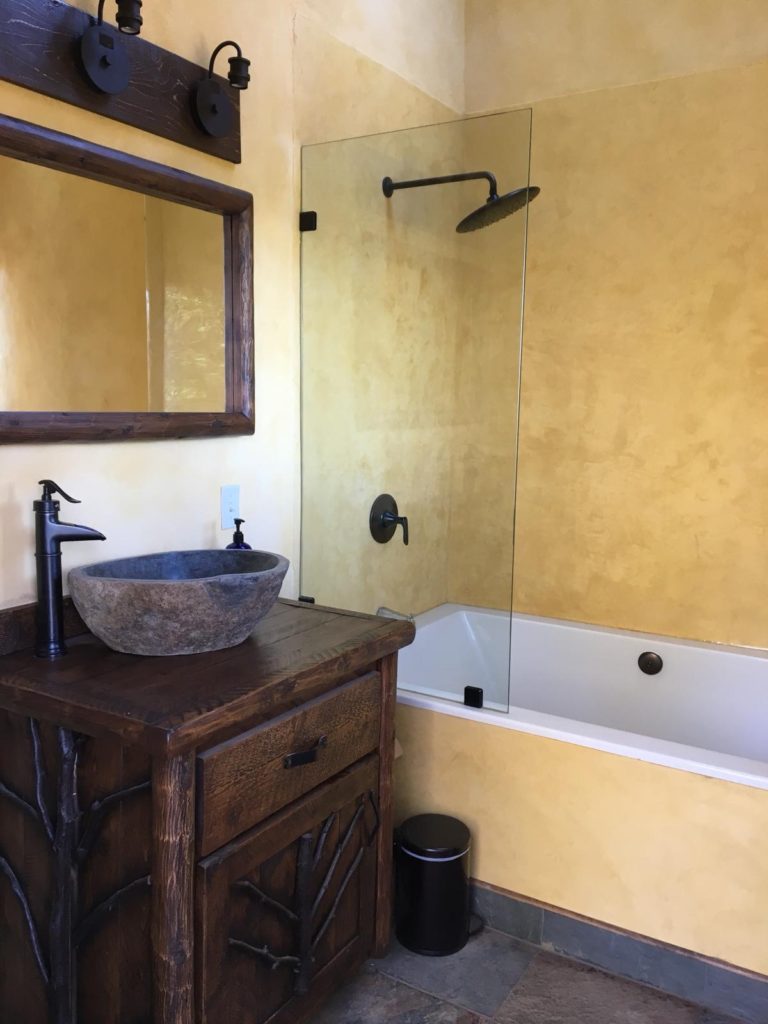 The square foot price can go up or down depending on the finishes chosen: Light fixtures, plumbing fixtures, cabinets, countertops, flooring, tile, windows, roofing, roofing insulation, and finish plastering. In most cases not exceeding $312 per square foot for low range finishes, and up to $390 for mid-rage finishes, and $520 and up per square foot for high-end finishes. This price is almost the same as conventional buildings, except our natural structures are one of a kind, built with love and care. They are non-toxic, breathable, and healthier for the people living in the buildings and the environment.
If the project site is not on level ground, there may be additional fees for soil engineering, and/or subject to biology reports for runoff mitigation.