Estimated Time: 2 Building Seasons
Starting pay at $11hr
This program is for participants who would like to join the Natural Living & Design team but don't have the experience needed for the journeymen position. Applicants for the apprentice program will need to have completed our intern program or an intern program similar to ours. The apprentice program is a paid position, starting at $11 an hour. To qualify for this position, you must complete the application process and pass the entry exam. This is a two year commitment. The company is seeking participants who are trying to make natural building, permaculture, or natural building design into a career.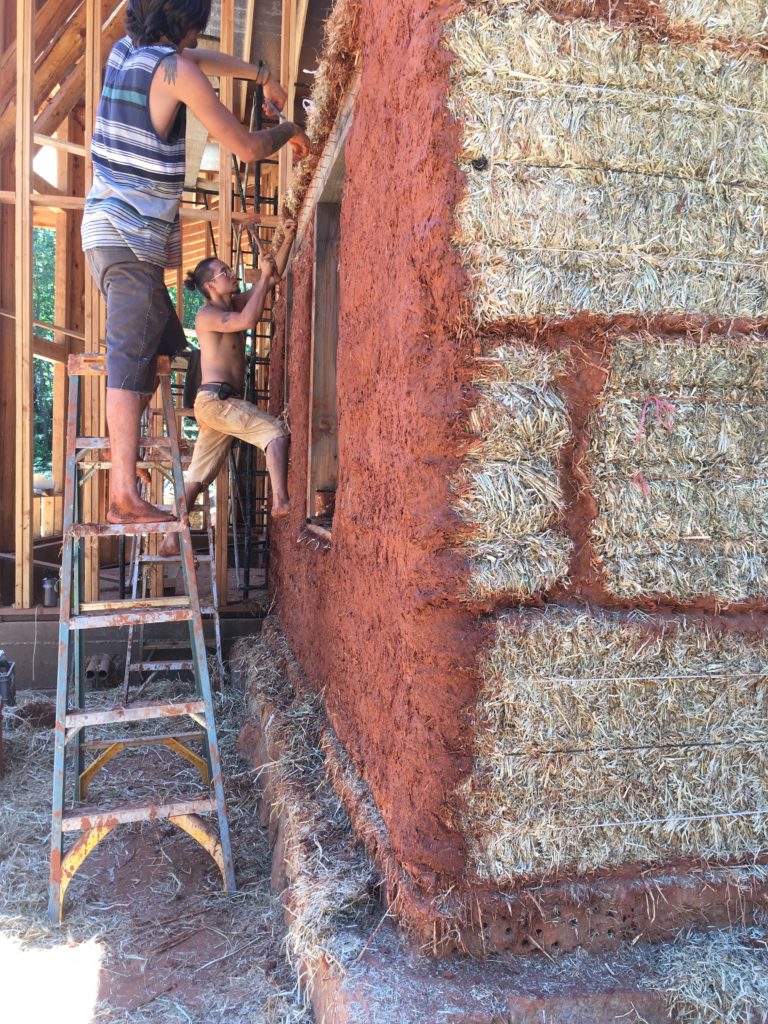 Accommodations and Food: Participants are responsible for finding their own accommodations and responsible for their own meals during their stay in the program. There may be camping available on the land where we are building, but this is case by case.
Description: Apprentices will work alongside the Journeyman. The apprentices will join the construction crew at whatever stage the building process is in, depending on when they join the program. The Journeyman or Foreman will act as a guide and catch them up to speed, in terms of what they missed. Before completing the apprenticeship program, all participants must demonstrate an adequate knowledge of tool use, safety, and maintenance. They will need to demonstrate that they are capable of managing a job site, by keeping tools and materials organized, keeping the job site clean at all times, attending to what the builders need at the job site.
Prerequisites: Participants should be at least 18 years of age, in good health with health insurance.  Students need to be able to pass a drug test and be willing to refrain from drug use and drinking alcohol while at work.  Participants need to have completed our intern program or a similar intern program at a comparable institution.
Disposition:  The participants interested in joining the company should have high energy, love to work hard, be able to stay upbeat, happy, and energetic during long work days.  They should be organized and willing to go the extra mile with a smile.  Students should be able to get up early and work late.  They need to be the kind of person who can follow instruction and are willing to think outside the box.   Ideal applicants are early to work, return back to work on time after breaks, do not mind staying late to get the job done, and are willing to start early to prepare for the day.  The student should be the kind of person who doesn't need drugs or alcohol to relax.  A person who is flexible with scheduling and able to adapt in a moment's notice, happily.  Be able to let things roll off their back if plans change.  Overall, a happy, healthy, person with a good attitude, that is a team player.
Please read the, "before you apply" page.
For more information please email or call us at:
info@naturalbuildingtocode.com

530-277-8127